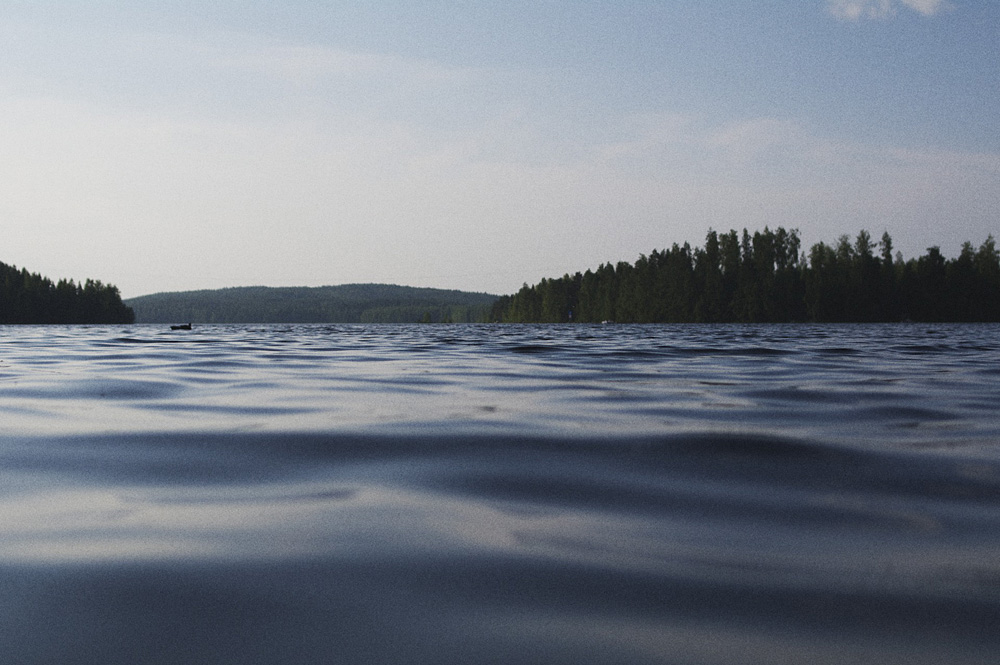 Sauna. Lake. Sauna. Lake. Sauna. Lake.
Cider on repeat.
The healthy regiment of relaxation followed dilligenty for each of the past 5 days spent on an island summer house in Finland, with my friend Jee Hei.
Spontaneous dance party. Kdrama mini-marathon. Conversations without need for wordy prefaces, confusing annotations, and unexplainable endings.
A reminder that beyond language, shared cultural and social cues are comforting, if not just plain nice.
—
The cabin that we stayed in was one of several built by Jee Hei's uncle and aunt, Kari and Liisa. The food we ate was prepared in their open air kitchen behind their house and eaten with our backs to the lake, reflections from the water dancing across the wooden ceiling.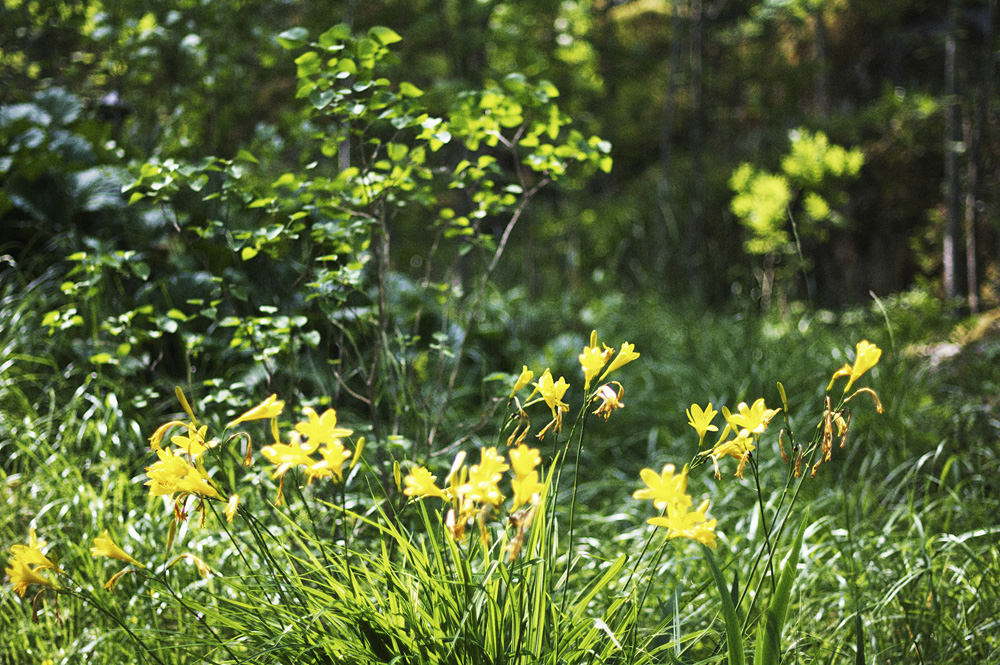 Just outside of the backporch where we were constantly eaten by mosquitos, a small patch of flowers bloomed, wilted, and bloomed again during our stay. It was here on a bench and lawn chair where we spent parts of many evenings, finding the end of the day as the sky dimmed and then lightened again; it never fully provided a proper nightfall.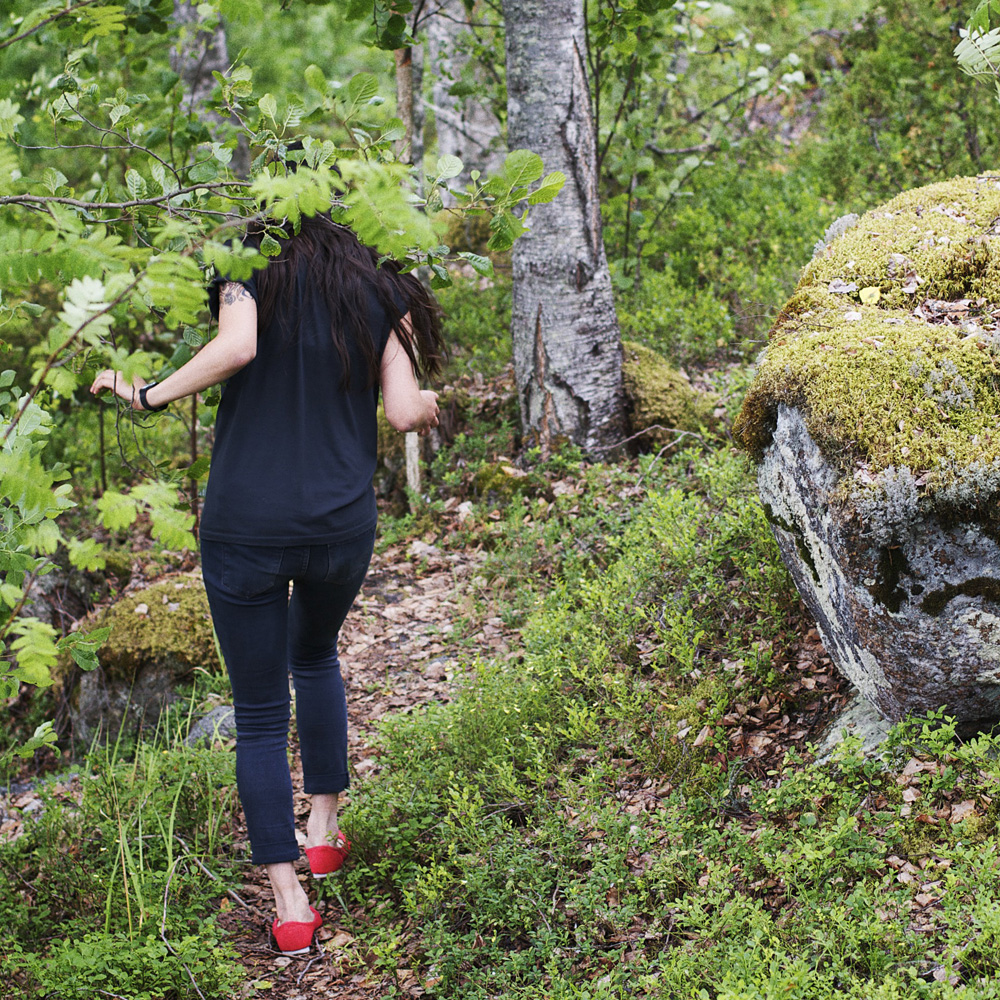 Amongst our numerous adventures, picking blueberries behind the house was one of the most rewarding—Liisa made a blueberry pastry (mustikkapiirakka) after we returned with an entire bowl nearly filled and our fingers stained shades of purple from what must have been over an hour in the forest.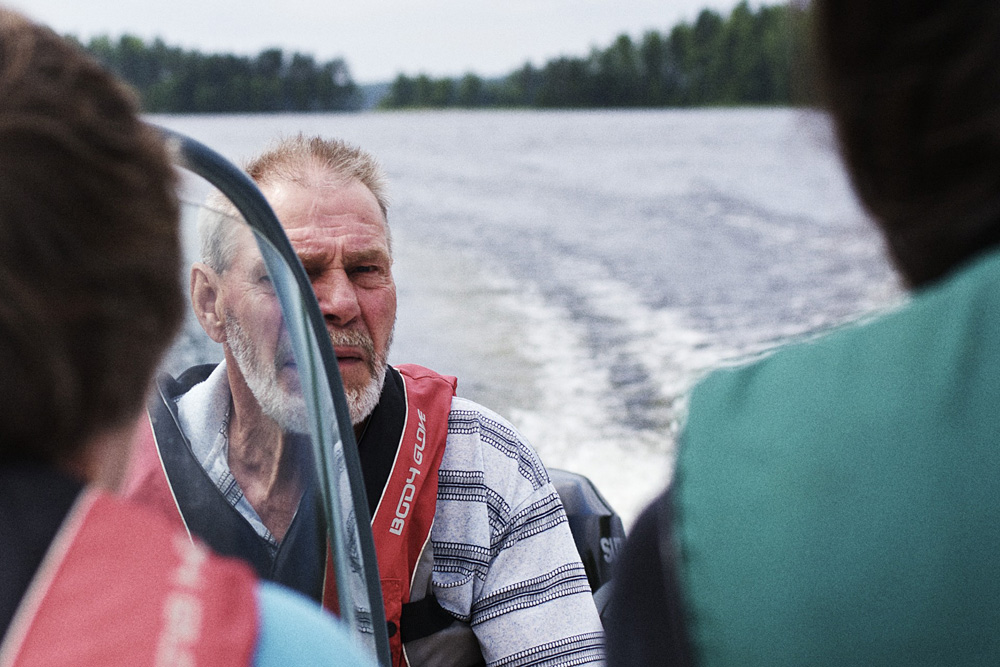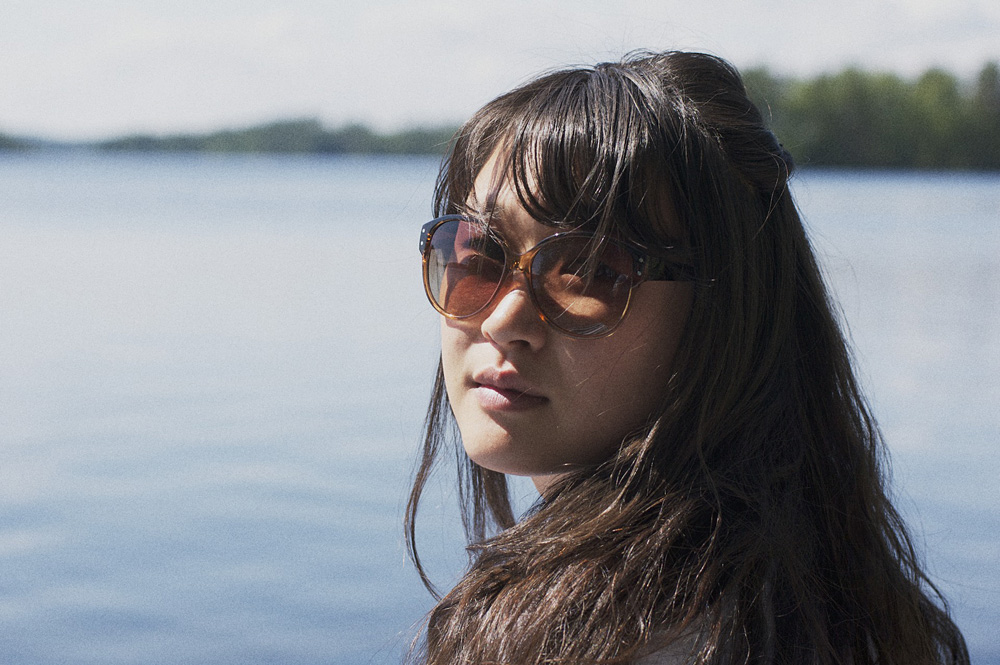 Of course, one of the chief pleasures of staying on a lake is spending time on and in the water. Boat rides to get to and from the kesäkauppa (summer store) on land, rowing to explore other islands, and cooling off with a swim out through the depths (you can feel the water temperature change) to float on your back in apparent infinite happiness; sun rays flaring through water droplets on eyelashes, the sound of nothingness under the lake's surface, immense blue skies with a soft smattering of clouds which are interrupted only by the occasional glimpse of tree tops in the periphery, and a big fat smile on your face—take that loofa fish, you silly monkeys!
This was without a doubt one of the best vacation trips that I have ever taken and I can say without hesitation: Suomen kesä on kaunis, Finnish summer is beautiful.