When work ends, the day just begins.
I think that should be a mantra of mine, because in the four hours since I've left the office I feel like an entire days worth of events have unfolded.
My first thought upon getting to my apartment was, "Well, now what the eff do I do?" One episode of 2NE1tv and a bag of day old tortilla chips (leftover from last night's impulsive burrito buy) later, my answer: make dinner.
My menu? Courtesy of Bab Story, a Korean food blog.
I was all set to head up to the Safeway that is about seven blocks away, but the lazy gremlin inside of me didn't feel like wrestling my bike down two flights of stairs nor was I jumping at the chance to walk a mile both to and from the store. By the way, don't give me too hard of a time, I ride a couple of miles a day to work—I just hate walking alone.
Fortunately, there are a couple of small stores right on my street and it seemed like a good reason to make a quick survey of the neighborhood's offerings. The Chinese grocery across the street didn't have much, plus the $10 minimum for cards was a turn off. On the next block up past the subway station I found a meat market that stocks equal amounts of Asian and Mexican goodies, including fresh (maybe actually not so fresh) tofu. Win!
After an hour of cutting, measuring, mixing, waiting, and frying, dinner was finally served. Rice, Ghetto Doobu Jorim (Season Tofu), and Oee Muchim (Spicy Cucumber Salad).
To be honest, it looked a lot better than it tasted. I'll leave the fault with imprecise measurements for the tofu seasoning since I halved the recipe and may have added the full amount for some of the saltier ingredients… oops!
Despite that small hiccup, cooking was still a lot of fun and the only thing that was missing was more mouths to help me eat all the food I prepared. I have got to get better at judging how much food to make. On the plus side, I've got cucumber salad to look forward to when I get home from work tomorrow!
If proof is in the pictures, I hope you'll believe that I'm really starting to enjoy cooking after peeping these:
Cooking is synonymous with making a mess.
—
The unfresh (yet still palatable) tofu frying in sesame oil (the smell of Korea).
—
The fruits of my labor—you may notice my less than perfect plating and slightly dry rice.
—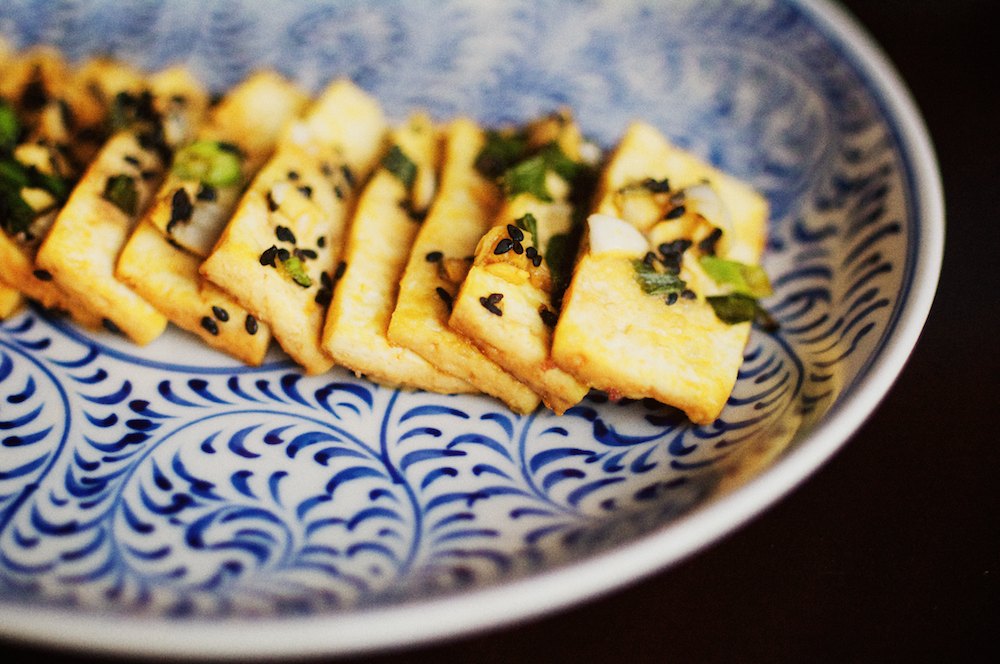 Golden and just the right amount of crispiness. If cooking was solely about texture, I would've done pretty well this evening.
—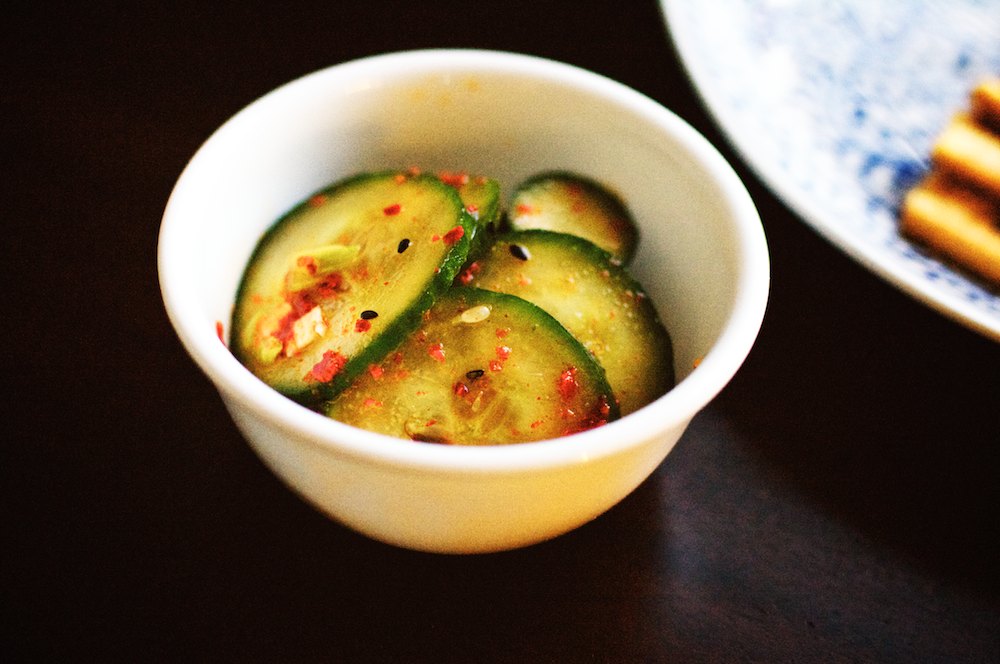 I will be making this a lot more, it's delicious.
—
After eating I washed the dishes, cleaned the kitchen, took out the trash and am now ready to get started on the evenings work. So I guess this is what real life is all about!