Korea is like a second home… or maybe that's a first home, actually. To me.
Having a lull in my whirlwind life between San Francisco and Gothenburg, I've made it part of my duty to return to the city I only this past year fell in love with. To be honest, if it were just the friends, food, and fun to be had here, I still would've come. But the honest truth is, after working like a mad man (and woman, with a nod to my favorite boss lady) this past February to launch Seoulist, I've found myself wanting to give it as much love as I can. Maybe this is also how parents feel about their children.
So, here I find myself once again, ready to slog it out for five weeks Seoulisting in the flesh.
First stop: meeting with Yaeri and Sonja for our first (and last?) group meeting.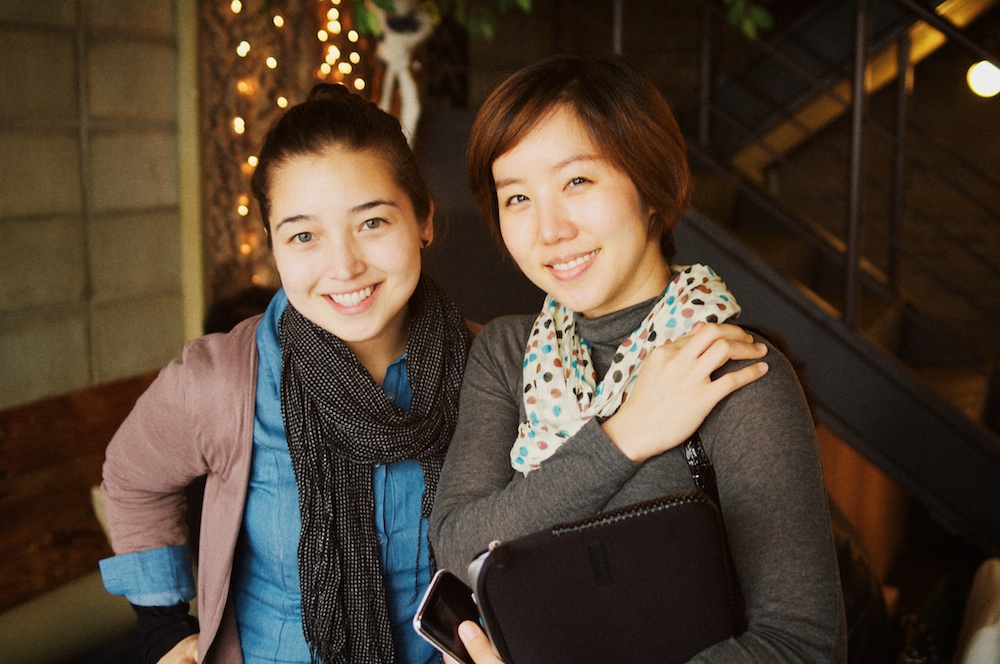 Sonja and boss lady.
—
Experienced on November 1, 2011.
Written on December 22, 2011.