All of a sudden I've found myself with this totally straightforward 9–5 lifestyle. It isn't so bad, but what makes it actually fun is the group of guys that I work with.
We're all nerds with a strange sense of humor. I've actually become a bit crude and "dudeish" in my commentary over the past few weeks. It's taking all of my effort to not have my language devolve into a horrible mix of  broken *and* lewd words!
Here are a couple of photos from the other day, including a couple of candid portraits to give an idea of the type of cool people that I'm around and some photos taken while walking home from work.
—
Jonnie is ridiculously silly fellow, here in front of our burrito place.
—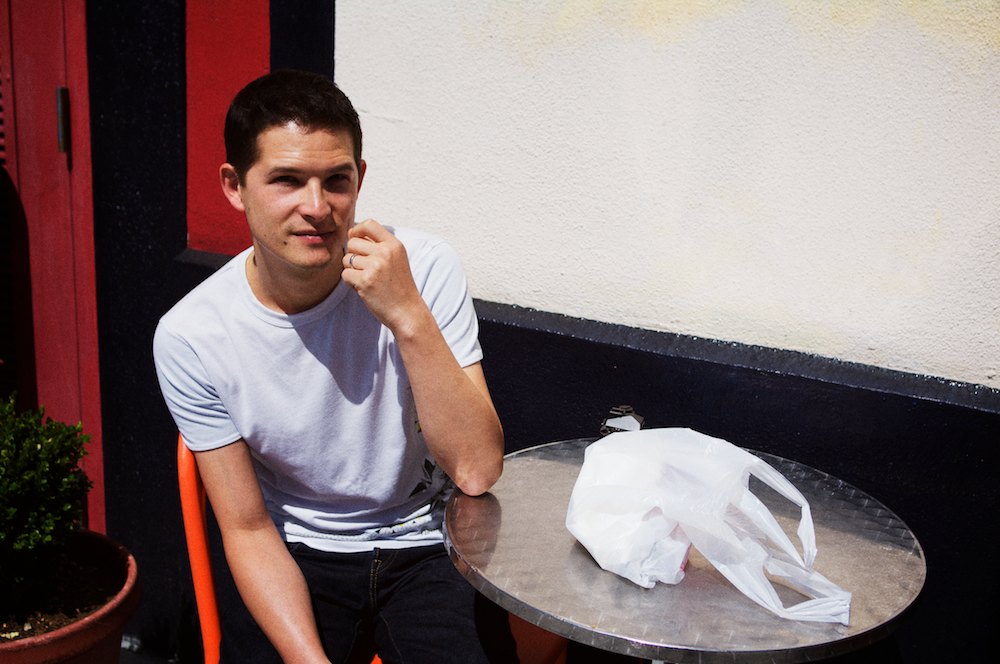 He looks totally innocent, but with Kim, looks can be deceiving.
—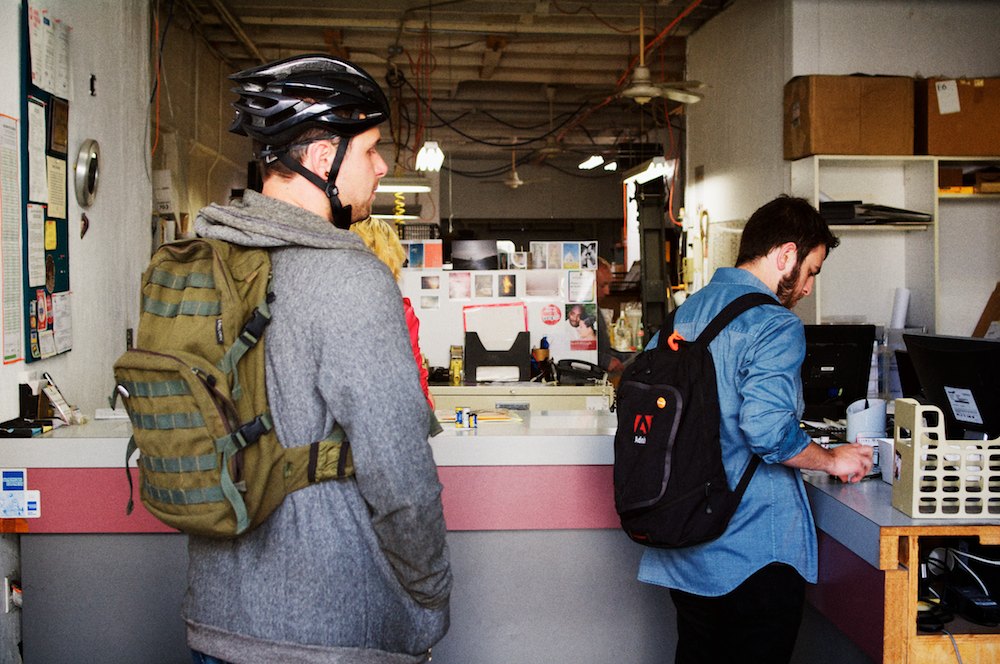 All of us have a slight obsession with photography, Matt (blue shirt on the right) is no exception. (Dropping off film)
—
Walked with Matt up towards his place and we saw helicopters in the air to cover the BART protest.
—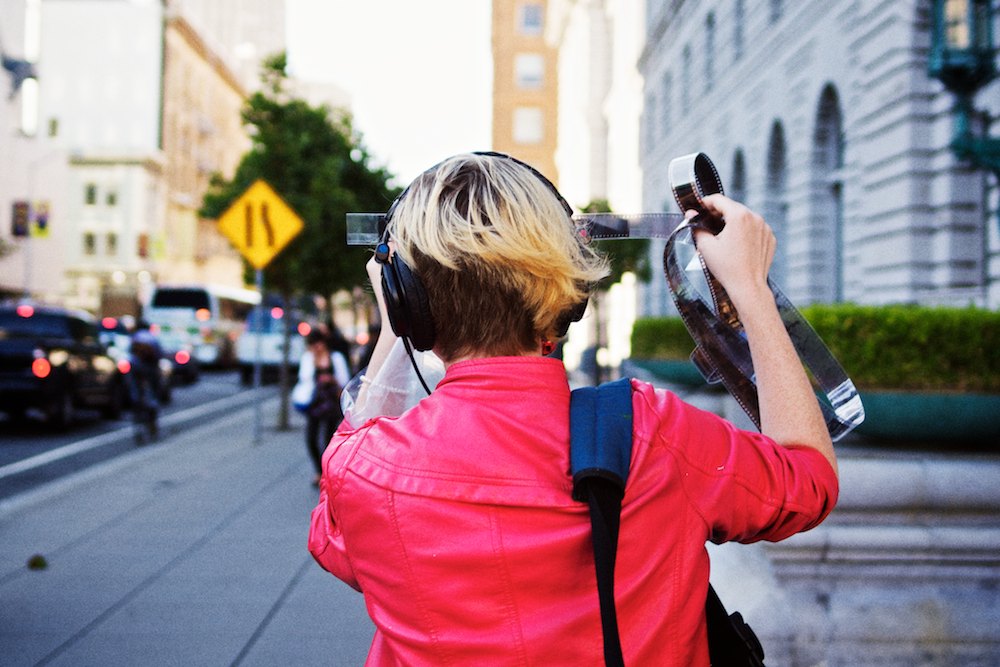 We caught up with a girl who was at the photo lab as she was checking out her negatives while walking up the street.
—
"Can you hear me now? Can you hear me now… Can you hear me now? Can you hear me now?!"
—
Even Anonymous were at the protest, giving interviews and being surrounded by media.